American Watch Companies L-Z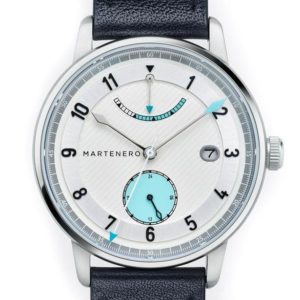 In an industry that's been around for centuries, we set out to build a truly modern watch brand. A brand with a modern perspective that creates pieces that are original, fun, and refined.
After two years of obsessive tinkering, we launched Martenero in early 2014. Since then, we've learned that we care a little too much about the details. We like different textures and finishes. We aren't afraid of color. But while we hold aesthetics in high regard, our products are more than just a pretty face – everything we make is designed to be practical, functional, and hold up to daily wear. Based in New York, where we find inspiration every day.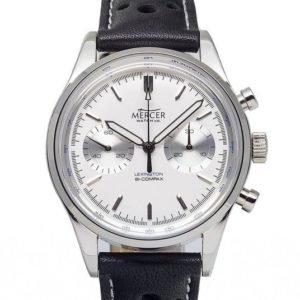 Scott Vuocolo is the name behind the Mercer Watch Co., a watch microbrand founded in 2014. Headquartered in New Jersey, USA, Mercer's offices are just a few miles from where Hugh Mercer, a doctor and Brigadier General in the Continental Army and namesake for the company, met his demise in the Battle of Princeton. This is subtly picked up on by the star motif signature on Mercer's crowns, denoting the 1 star rank of a brigadier general.
Common to several other microbrands, Scott got into watchmaking when he became disillusioned with the high prices of several watches he was looking to purchase, and started sketching out what he'd like to see in a watch. From there, Mercer's first model, and still it's best seller, the Brigadier was born, with it's distinctive polished bezel and inset guilloché pattern.
Since then Mercer have branched into a wider range of watch styles including chronographs, hand wounds with gorgeous exhibition case backs, dive watches, and GMTs, but always with a consistent focus on a dressier style. The brand's promise: "We will not sell anything that we wouldn't proudly wear ourselves."
As the founder of luxury watch brand Niall, Michael Wilson's vision of American manufacturing is a far cry from assembly lines and smokestack-topped factories.
From his Country Club Plaza retail boutique and workshop, Wilson leads a business that integrates Swiss horology (the art of making timepieces) with American ingenuity and craftsmanship. With each handcrafted Niall watch, Wilson is pioneering a dynamic model of small-scale custom manufacturing.
"We're starting a revolution in American manufacturing by using an aerospace mind-set to apply their technology to watchmaking," he said.
int_002The name of Niall (pronounced "nile") is drawn from Wilson's direct paternal lineage to Niall Noigiallach, the legendary fourth century High King of Ireland. Yet the company's forward-looking focus remains squarely on materials, service, products and brand-building that surpass the contemporary standards of competitors. Niall marries Space Age potential with timeless Midwestern values, Swiss expertise and American know-how.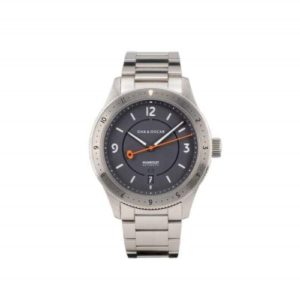 The engine powering the Humboldt is the legendary, Swiss-made, ETA 2892A2, a workhorse caliber with 21 jewels, a substantial 42-hour power reserve, and the iconic Oak & Oscar 4-star rotor design. Founded in 1856, ETA has over 150 years of experience crafting some of the most accurate and reliable movements in the world.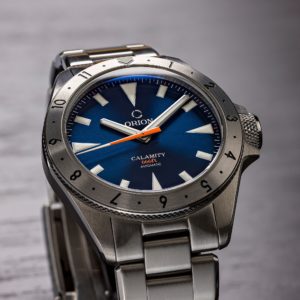 Orion is more than a watch line, part of its intention was to help fund the expenses of watchmaking school, which is a full time undertaking. It's the first step in my personal mission to bring more horology back into the United States. I've devoted myself to learning as much as I can about this seemingly clandestine art form. They aren't just watches for the sake of watches, they're watches that invest in the industry of horology.
While continually producing bespoke timepieces, such as the Caliber 801 and the Pennsylvania Tourbillon, RGM has kept the great traditions of fine watchmaking in focus. Modern manufacturing co-exists with antique, hand-operated machinery. Hand-blued screws and hand-polished components are at home among the close tolerances afforded by automated machines. Our goal is to offer not only the finest watches made in the USA, but the finest watches available, and we believe this requires equal efforts to improve current methods and preserve traditional ones.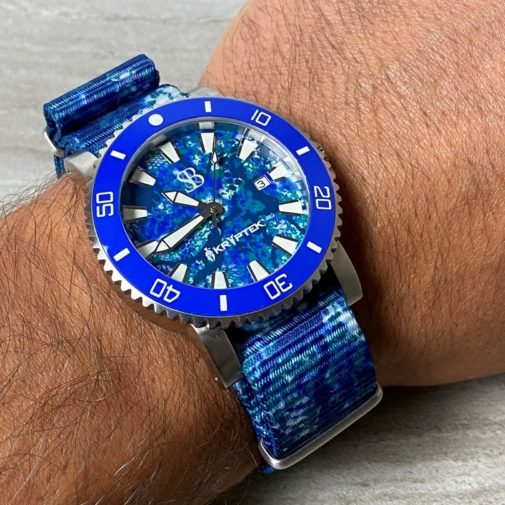 Recently there has been an influx of attention given to what exactly it means for a watch to be made in the USA. At S&B Watches™, we have been transparent from the start. Our goal is to build the best possible watch for the money and to provide our customers with an unmatched level of service. To this end, we would like to make a few points clear. When we use the term "USA Built" or "Built in Florida," that is precisely what we mean. We scour the globe for the best possible components and perform 100% of our engineering and design work right here in the USA. We are not simply using non OEM components from China and relying on Asian watch factories to do our production. All parts arrive to us completely unassembled from our partnering factories worldwide. We then build each watch at our shop in Winter Springs, FL.
Have you ever found yourself lost in the flow state? That sense of being so hypnotizing you lose all perception to the act of making? Nothing matters in the flow state, not time, not work, and especially not your phone.
We're continually barraged by texts and emails, app notifications, news updates and social media. All it takes is one glance at a screen and whoosh! You're mentally dragged out of the room. It's a daunting lifestyle.
Now obviously, we know that making watches doesn't actually make more time. In fact, for us, the opposite is true. But running this company has taught us that life is to be lived, not watched on a screen. Over the years, we've learned that time is not to be conquered, and trying to do so is a fool's errand.
If you can't beat it, the best you can do is to ignore it.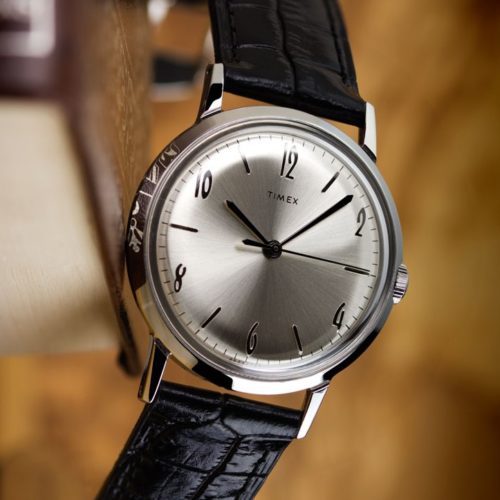 The Timex brand was initially owned by the Waterbury Clock Company. It was established in Waterbury, Connecticut. The company was founded in 1854 and is currently a subsidiary of the Dutch Conglomerate – Timex Group B.V. In 1944, the company seemed to have closed down. However, it was reformed into the Timex Corporation.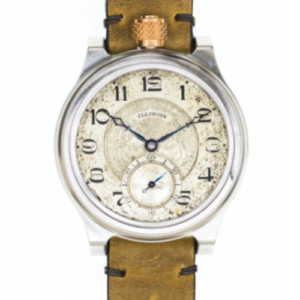 The true inspiration behind Vortic's American Artisan Series watches is a simple idea that we had it right the first time. Before the United States got away from watchmaking in the mid-1900's, we produced millions of beautiful, high-quality pocket watches that became more than just a way to tell time. The domestically-made pocket watches became heirlooms that were passed down through generations, signifying the deep roots of quality manufacturing in America that, while covered with dirt, still exist today.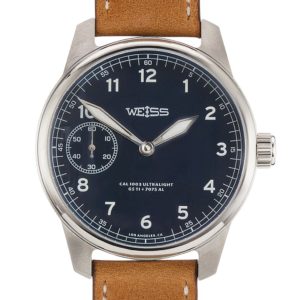 Individually assembled by hand, our practice merges timeless techniques with modern technology to bring you watches that are built to look good and last. And with every timepiece perfected by a Swiss-trained and certified American watchmaker, the quality of every piece is something we'll always stand by.