Find your watch companies below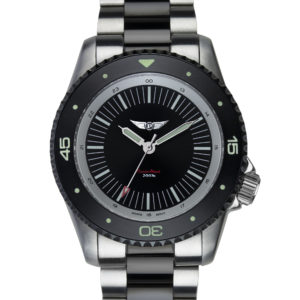 Propeller Watch Co.™ is a Canadian company specializing in rugged Aviation, Automotive and Marine inspired designs and specifications.
Despite today's trend towards modernization, we strive to reimagine a look-back to the era of high quality stainless steel and durable leather goods.  We design our watches and wallets with a timeless look and dependable workmanship; timepieces that would appeal to your father's era as well as your son's.
Momentum Watches St. Moritz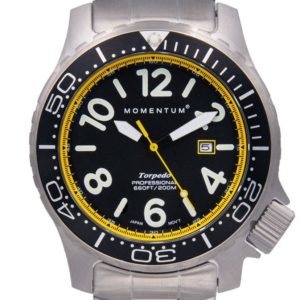 St. Moritz Watch Corp. designs, assembles and services high quality sports watches under the MOMENTUM® brand. As life becomes more active and a more casual style becomes the norm, our straightforward designs, with outstanding waterproof performance and no-BS pricing, resonate more and more with active people everywhere.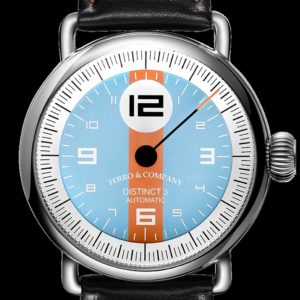 Ferro & Company designs retro style watches with same quality and standards of luxury band watches that sell for $2000 to $5000 without the compromise and make them available at a fraction of the cost.
We have always strived to make the finest-quality watches – that's why we only use Swiss or Japan made movements, sapphire crystal glass, highest-grade metals and fine leather straps across every collection.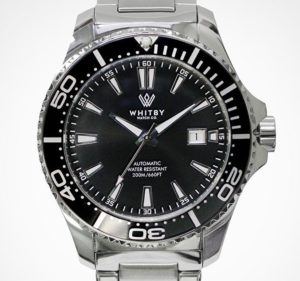 The Whitby Watch Company's "Intrepid" Diver watch, which is dedicated to the life and contributions of William Stephenson, a Canadian who played a significant role in the Allied war effort during World War II. Known as "The Man Called Intrepid," Stephenson was a World War I flying ace, entrepreneur, and spy who was a close confidante of British Prime Minister Winston Churchill. He was tasked with establishing the British Security Coordination Office in New York City and played a pivotal role in influencing U.S. intelligence initiatives, including the formation of the CIA.
The Whitby Watch Company, co-founded by Greg Tsgaris, Jay Harrison, and Roy Tsgaris, aims to honor Stephenson's legacy through their "Intrepid" Diver watch. The watch is of high quality, featuring a Swiss movement and hand-built construction by a world-class German maker. The company will produce only 103 individually numbered pieces in three colors (red, black, and blue), each coming with a commemorative Camp X Challenge coin. A portion of the proceeds from each watch sold will be donated to the Intrepid Society's Sir William Stephenson Scholarship fund, and discounted pricing will be offered to members of the Canadian Armed Services.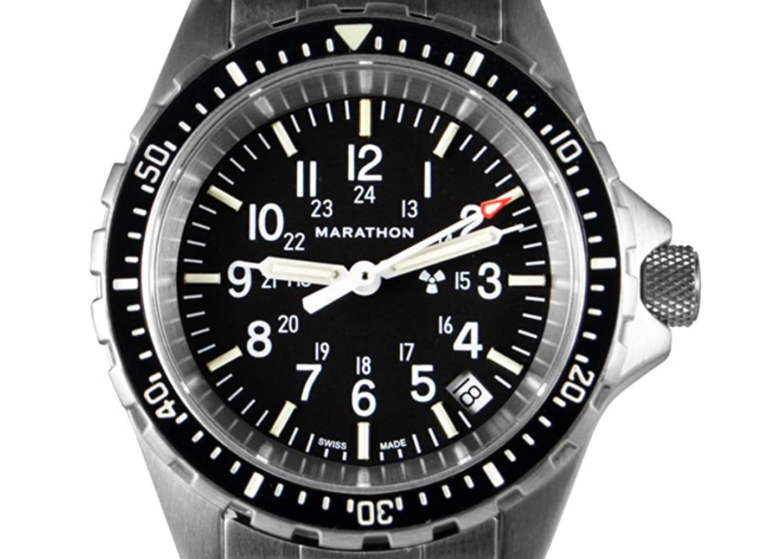 Marathon has been manufacturing timing instruments for the Allied Forces, and today the fourth generation of the family continues the tradition with a wide range of instruments measuring time, temperature and distance. Marathon watches combine military durability with Swiss engineering and craftsmanship to ensure the highest level of quality and precision. Marathon products are manufactured with the utmost care and go through various quality control measures. This attention to quality is supported by a commitment to excellent customer support to ensure the best possible product experience.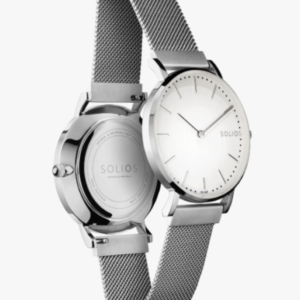 Founded in Montreal, Solios focuses on creating elegant minimalist solar watches. The brand makes its timepieces as sustainable as possible, allowing them to become the first watch company to apply for the B-Corp certification. On top of that, Solios is committed to protecting one acre of rainforest for each watch sold.
The brand's sustainable watches are scratch-resistant, thanks to a sapphire crystal coating, as well as being water-resistant to up to 30 meters. The case, made of 316L stainless steel, is 7.5mm thin which is impressive for a solar watch that offers a 6 months power reserve.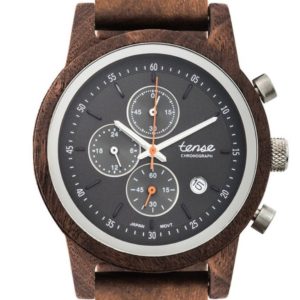 Tense (noun): A set of forms taken by a verb to indicate time; One moment in time in relation to another moment in time. Past, present, future.
Tense Watches designs high-quality wooden watches. They are made from 100% recycled or reclaimed wood, and are powered by premium Rondo 6004D Swiss Movements or Japanese Miyota Watch Movements. Each watch is manufactured by hand in our workshop in Vancouver, British Columbia, Canada.
Almost all skateboards are made from seven layers of cross laminated maple ply, with some of the layers dyed different colours depending on the brand and mfg. We collect the used, broken and unwanted skateboards from local skaters, skate parks and skate shops. Once the grip tape is removed the recycled skateboards are ready to be cut, sanded and given a 2nd shot. When pieces from different skateboards are compressed together you get a one of a kind colourful piece of wood, which can be made into just about anything you can imagine, from bird sculptures to sunglasses and watches.
We are a small boutique manufacturer resurrecting historic pieces of material to make beautiful timepieces that tell a story. We are dedicated to preserving the human element in all stages of creation ensuring each and every product has a soul and keeps a physical relationship with the way we once did things; by hand. Founded in 2011, NOVO has gone through multiple changes with a focus of making old things new and always looking to find better stories that we can literally infuse into each new product.
American Watch Companies A-L
Autodromo's design philosophy blends a contemporary, minimalist sensibility with mid-century vintage character. The resulting products are equally at home in past and present. Everything we do is designed in-house by our small, passionate team with the goal of creating a special, memorable experience for the discerning individual.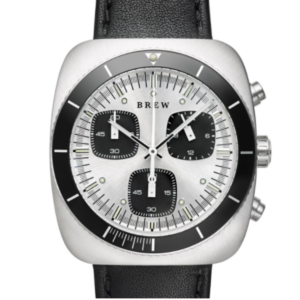 The Brew watch collection is designed to celebrate and capture our enjoyable coffee experiences. I've drawn inspiration from industrial espresso machines, which feature a special blend of warm contrasting colors and a variety of brushing effects. This combination of colors and textures help to emphasize every component that is used to create this beautiful timepiece. Similar to an espresso machine, they express their own industrial nature with unique vented aesthetics seen on the sides, caseback, and crown.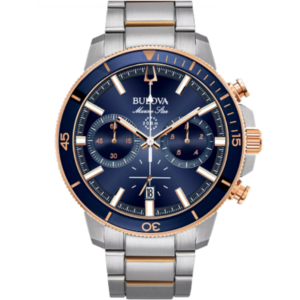 Bulova is a New York based corporation making watches and clocks. It was founded and incorporated as the J. Bulova Company in 1875 by Joseph Bulova (1851-1936), an immigrant from Bohemia. It was reincorporated under the name Bulova Watch Company in 1923, and became part of the Loews Corporation in 1979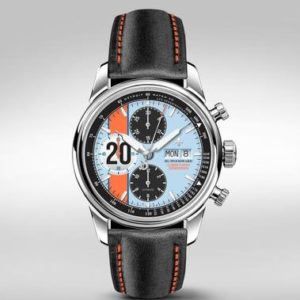 For the past 17 years, I have been developing and designing original timepieces for various watch brands complementing my career and passion for designing cars over the past 35 years. Together with my wife Amy, also a designer for the past 30 years and a Michigan native whose family is from Detroit, it has been our dream to ultimately create our own timepieces thus the Detroit Watch Company was born. Following the success of our 1701 Pontchartrain collection, Pontchartrain Watch Company is our newest stand alone collection alongside DWC.
For the watch enthusiast with a passion for innovation and ingenuity, the new must-have timepieces are from DEVON. These engineering masterpieces are from our design lab that has dedicated itself to creating innovative luxury products that exemplify the American spirit that immediately establishes a leading-edge vision and an exquisite command of the artistry of watch design. Our unique functionality reinvents the watch, extending far beyond the boundaries of traditional watchmaking. DEVON'S movement is a mesmerizing display of our patented system of interwoven Time Belts that displays hours, minutes and seconds in a way that's never been dreamed of before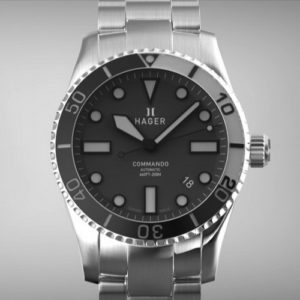 Hager Watches was started in 2009 with the idea of creating an automatic watch at an affordable price with the highest quality possible. Our new Professional Series doesn't compromise despite the fact that they sell for less than half the cost in a market where prices often reach the thousands for a luxury tool watch. These days everyone talks about quality and value, let us show you – not tell you what real quality and value is.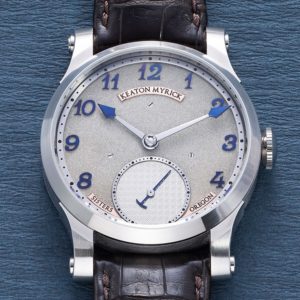 An American watchmaker who unveiled his first watch in 2013, Keaton Myrick has spent the subsequent years refining the 1 of 30, a wristwatch crafted with traditional, artisanal methods. Since then the 38-year old has delivered several examples of the 30-piece edition, each customized to the client's request in terms of design; the watch pictured is numbered "30/30" and is largely stock, with the only custom option being the engine-turned seconds sub-dial.
Based in Sisters, a town in the Pacific Northwest state of Oregon, Keaton studied watchmaking at the Lititz Watch Technicum (LWT), a school in Pennsylvania established by Rolex, which he joined after graduation. After several years there, he returned to his hometown to set up a workshop specializing in repair and restoration.
Every Kobold is hand-built in our workshops in the U.S., Germany and Nepal. Most of our watch cases are made in our own workshops. We designate our cases either as Made in USA or Made in Germany. Kobold watches are invented, designed, prototyped, manufactured, assembled, and tested in-house. All Kobold watches are covered by a 10-year warranty against material defects and inferior workmanship.
Long Island Watch Company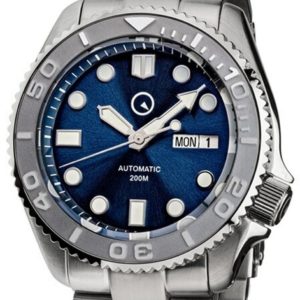 Long Island Watch is a small company that is proud to be family owned and operated. Island Watch provides 100% authentic novel and interesting watches – the styles of which you will not find in your local jewelry store. Our watches come in many styles from Germany, Switzerland, Italy, the Islands, Far East and even sourced right here in the United States. Take a look around our company store, you are sure to find what you are looking for. We also have our inhouse brand of Islander Watches.